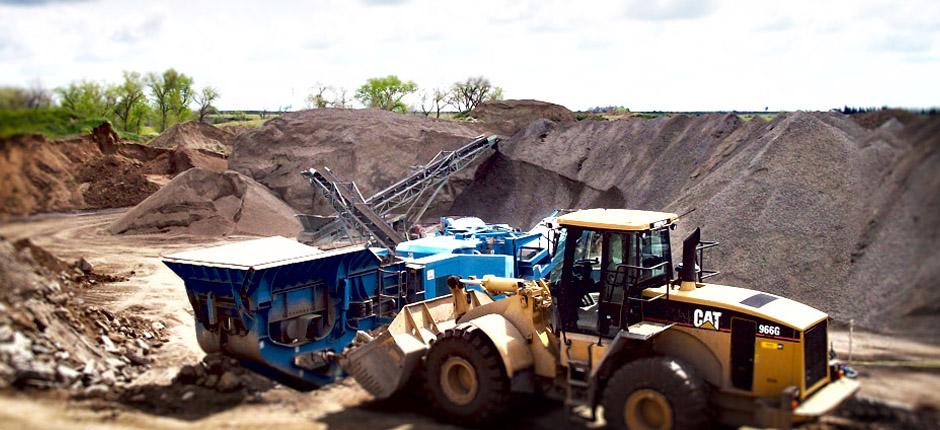 MATERIALS
BASE ROCK | CALTRANS CLASS II AGGREGATE BASE
Meets CalTrans specifications for recycled road base. Made from recycled concrete and asphalt.
BASE ROCK | VIRGIN CLASS II AGGREGATE BASE
Virgin rock is crushed to make this base rock that meets CalTrans specifications for road base.
PEA GRAVEL
3/8" round gravel to be used as ground cover and bedding.
GENERAL FILL SOIL
Un-screened soil particle size typically less than 3".
50/50 BLENDED SOIL
A 50/50 blend of our topsoil and compost.
TOPSOIL
Sandy Loam with just the right amount of clay screened to a maximum size of 3/8".
1″ MINUS SCREENED SOIL
Soil screened to 1" with angular rocks and fines, perfect for temporary roads and reaching a high level of compaction.
STRUCTURAL BACKFILL
A screened product with a high level of sand.
1/2″ CRUSHED ROCK
Consisting of only ½" angular and screened rock Is used for both ground cover and pipe bedding.
3/4″ CRUSHED ROCK
Consisting of 3/4" screened and angular rock used for pipe bedding and underground projects.
1 1/2″ CRUSHED ROCK
Primarily used for drainage and wall backing.
ENTRY ROCK
4" x 6" crushed rock used for construction entrances and slope stabilization.
RIVER COBBLE
3"x6" screened river cobbles varying in color including brown, black, white, grey
LANDSCAPING/WALL ROCK
Rock Native to our geographic region processed down to a manageable size for use in landscaping and retaining walls.
BOULDERS
Boulders range in size from 200lbs to 2000lbs